Meridian Body Dry Brush System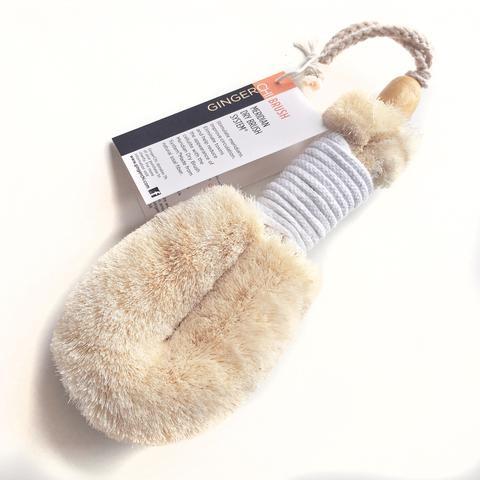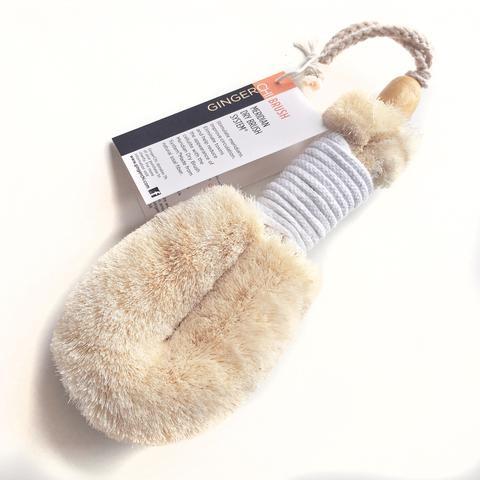 Meridian Body Dry Brush System
The soft and luxurious Jute fiber is perfect for those new to "dry brushing". Also suitable for those with thin and sensitive skin, the jute bristles are gentle yet firm but just as effective as the more popular Sisal. As skin gets acclimatized, one may then opt for the more vigorous and stimulating sisal brush.
Our Meridian Body Dry Brush System incorporates the health benefits of dry brushing with the importance of maintaining the flow of Chi. The skin is an eliminative organ and a buildup of dead cells on the surface decreases its ability to effectively remove toxins. Dry brushing exfoliates dead skin cells but also stimulates lymph circulation, which is crucial to a healthy immune system.  Dry skin brushing also assists with the break up of cellulite by helping to remove toxins built up in the tissues. The Meridian Body Dry Brush System is all about helping to move any stagnation in the lymphatic fluid, encourage skin cell turnover with the added benefit of stimulating meridians to revitalize Chi.
To use: Follow instructions included with brush for smoother, more toned skin and overall health and well being. Long term stuck or blocked Chi causes stress on the body is often the root cause of disease.  
Use with GingerChi Juniper Replenishing Body Oil for optimal results.