mindful mosaic® women's retreat
Join Holistic Health expert and author, Nicole Glassman, for the innovative women's retreat and Chakra-inspired program, MINDFUL MOSAIC®. This workshop utilizes the ancient wisdom of The 7 Chakras to enlighten participants as they explore their beliefs, emotions and physicality while learning creative life-healing techniques. Comprised of thought-provoking curriculum, guided Q & A-style interactions and unique exercises, MINDFUL MOSAIC® is the ultimate tool to achieve self-growth and emotional healing.
You'll spend 4 days and 3 nights in the lush Hudson River Valley, just one hour outside of New York City. This serene escape will revitalize your energy and reconnect your spirit to the beauty of nature. Relaxation, massage and the emotional release work of the MINDFUL MOSAIC® program will heal your soul and teach you how to turn your desires into reality.
Connect to the earth with farm-to-table meals, to yourself through the powerful three day workshop of self-discovery and to other women who, just like you, are looking to evolve and live a more vibrant life.
CLICK TO PLAY VIDEO
local rate - $1100*
for those that live in the hudson valley area and do not need overnight accommodations
*SELECT "NO ACCOMMODATIONS" ON THE FORM FOR LOCAL RATE
PACKAGES BEGIN AT $1650
INCLUDES THE MINDFUL MOSAIC WORKSHOP, ALL MEALS + ACCOMMODATIONS
GROUPS WELCOME AND ENCOURAGED!
PAYMENT PLAN AVAILABLE with $499 deposit.
PLEASE CALL (212) 245-3129 TO MAKE ARRANGEMENTS.
WHAT'S INCLUDED
4 days, 3 nights in luxe accommodations in the lush Hudson River Valley.
The MINDFUL MOSAIC program — a chakra themed workshop held daily.
60 Minute Massage + Aromatherapy
Daily yoga tailored to open up the chakras
Sound Healing by Jessica of Down to Earth Meditation
All organic farm-to-table meals and Chakra snack demo by Chef Emmet Moeller
Delicious Amazeballs snacks by Lauren Unger of Hint of Greens
Curated chakra-themed goodie gift bag
1:1 consultation to customize a plan for your future needs post-retreat
PAYMENT PLAN AVAILABLE WITH $499 DEPOSIT.
PLEASE CALL (212) 245-3129 TO MAKE ARRANGEMENTS.
CHAKRA INSPIRED MEALS
This retreat gives special focus to incorporating high vibrational foods and fresh, farm-to-table, gluten & soy free ingredients that nourish each of the 7 chakras. Every meal will compliment the deep work done throughout the program with delicious and nutritious recipes from our wonderful personal chef, Emmet Moeller, who will also teach how to make a delicious raw healthy snack with chakra friendly ingredients!
We'll also have gluten-free, dairy free, raw Amazeballs on hand to try!
Accommodations
Unique to this retreat are the accommodations at 2 different gorgeous estates, Heartsease Mansion and Bali House. Each with its own distinctive character and design, these spaces have an air of harmony and superior comfort and will transport you to the exotic experience of your choosing. The daily workshop will take place at Heartsease Mansion, where you may stay in one of it's 6 suites. You may also choose to stay at Bali House with it's exotic Indonesian decor and 15 - 20 minute scenic drive to the workshop space.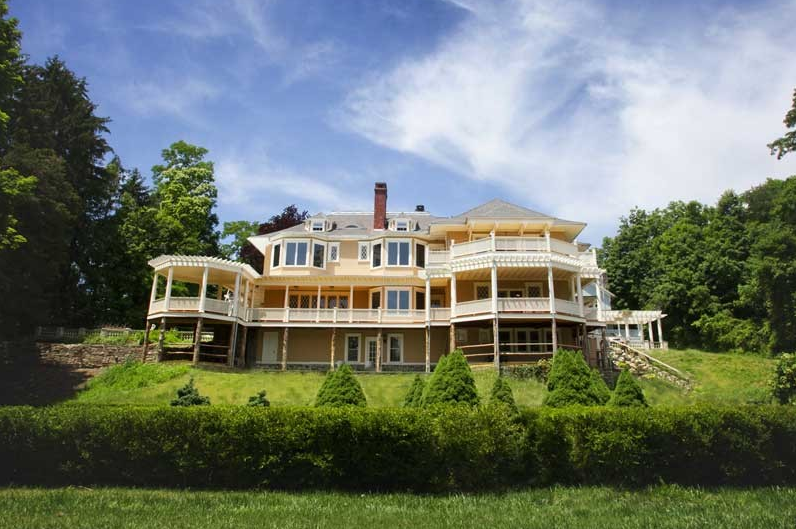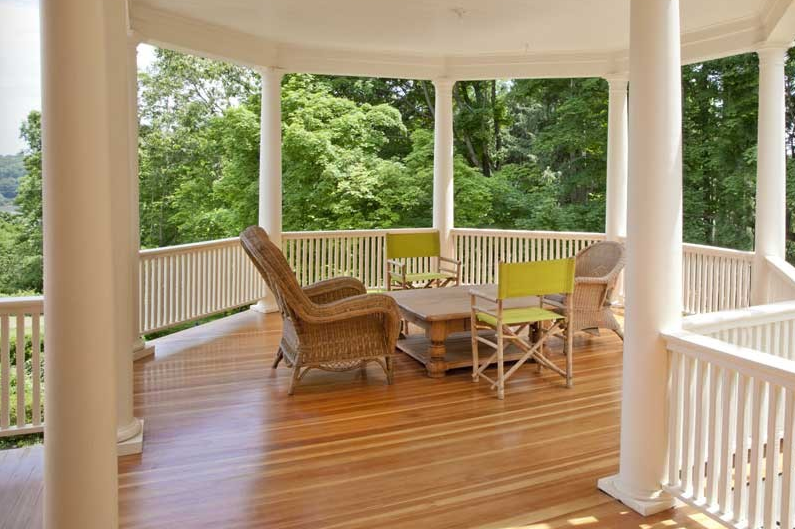 HEARTSEASE MANSION WORKSHOP LOCATION
The Mindful Mosaic® Workshop will be held daily at Heartsease, a unique and designated historic estate overlooking the Hudson River. The interior design is soft, airy and relaxing and the restored historic details make it a warm and inviting retreat for families and friends. HeartsEase is a fully historically renovated estate with added spa style appeal and fully landscaped gardens & intimate vineyards.
Bali House
Enveloped by 7.5 acres of woodland , private pond and grassy pasture, Bali House will lull you into its haven. Luxurious in detail with a fireplace, deep tub, lofted ceilings, and separate cottage, the architecture and style will take you away.
GROUPS WELCOME AND ENCOURAGED!
PAYMENT PLAN AVAILABLE WITH $499 DEPOSIT.
PLEASE CALL (212) 245-3129 TO MAKE ARRANGEMENTS.
PRICING DETAILS
LIMITED SINGLE ROOMS & PAYMENT PLANS AVAILABLE BY REQUEST
EMAIL INFO@MINDFULHEALTH.BIZ OR CALL (212) 245 - 3129
CUSTOMIZED MASSAGE ON PREMISES INCLUDED
PAYMENT PLANS AVAILABLE UPON REQUEST, EMAIL INFO@MINDFULHEALTH.BIZ OR CALL (212) 245 - 3129
MASTER SHARED TRIPLE - $1650
KING SIZED BED + AIR MATTRESS, SEPaRAte living room, en suite bathroom with jacuzzi tub and Chakra relaxation kit*
HEARTSEASE SHARED - $1950
King sized bed & private bath
HEARTSEASE SINGLE - SOLD OUT*
*For single accommodations, please check out bali house below
PAYMENT PLANS AVAILABLE UPON REQUEST, EMAIL INFO@MINDFULHEALTH.BIZ OR CALL (212) 245 - 3129
LOFT SINGLE - $1650
QUEEN SIZED BED, PRIVATE BATH
MASter double - $1850
QUEEN SIZED BED, PRIVATE BATH
GUEST COTTAGE Double - SOLD OUT
QUEEN & KING BEDS, PRIVATE BATH
kind words about mindful mosaic® retreats
NICOLE GLASSMAN
Holistic nutritionist, blogger, public speaker, founder of Mindful Health and creator of the Mindful Mosaic Program. Her love for healing stems from her own life changing struggles with stress and troubled digestion. Nicole has since dreamt of creating a program that would help others find their passion and purpose while surrounded by nature, animals, farm fresh food and the healing lifestyle. Mindful Mosaic® retreats are the answer to that dream and prove to be the experience that sparks creativity, passion, healing and self-growth for so many.
Camille Eroy-Reveles
Camille Eroy-Reveles brings a wealth of talent, passion, and vision to her role as founder of The L Trainer. Originally from California, Camille came to New York City to complete a Masters degree in Public Health at Columbia University. Camille utilizes a Health Promotion approach in using exercise to manage chronic disease and improve vitality. She has worked in a number of fitness settings including commercial gyms, private studios, homes, physical therapy settings, and community centers.
Camille has been profiled in IDEA Health and Fitness Journal's "Inspiring the next generation of fitness professionals." She was the Personal Trainer for an Associated Press video segment "Exercising an Aging Population" and has appeared on a NY 1 news segment on regulating the fitness industry.
Camille is an esteemed Fitness Educator and has been contracted to provide continuing education to such groups as The American Academy of Personal Training, Equinox Fitness, Focus Integrated Fitness, CLAY Fitness, and American Leisure
CHEF EMMET MOELLER
Born and raised in central New York State, I grew up surrounded by farmland, cows, and apple orchards. When I moved to New York City in 2005, I continued to prioritize local, seasonal vegetables and sustainably raised animal proteins. I am grateful for our access to beautiful food, grown within 200 miles of this massive city.
A graduate of Natural Gourmet Institute of Health & Culinary Arts' Chef's Training Program, I have a strong foundation in health-supportive, plant-based cooking. I have an affinity for traditional food preparation and preservation techniques, which means I do a lot of pickling, fermenting and slow cooking, which results in deep, rich, complex flavors. My food emphasizes whole grains, cleansing and anti-oxidant-rich vegetables, and use of the entire plant or animal whenever possible.
JESSICA MORRIS, sound healer
Jessica was trained in a unique combination of offerings by her singing bowl master from Nepal, Mr. Santa Ratna Shakya. She works with a complete set of hand-made Tibetan singing bowls hammered carefully by expert craftsmen in Nepal. She uses these bowls for meditation classes, relaxing performance concerts and sound therapy sessions. She also offers educational training on how to use the singing bowls and assists people in adopting their own singing bowl.
Each bowl has a musical note that coordinates with a specific chakra, energy center of the body.